interview guide
Maintaining your CAVAL will be child's play
HOW TO
WEAR OUT ITS RIDERS
Your CAVAL will accompany you in the most beautiful moments of your life, you can choose to maintain them with great care or to let them age naturally. It is up to you to decide.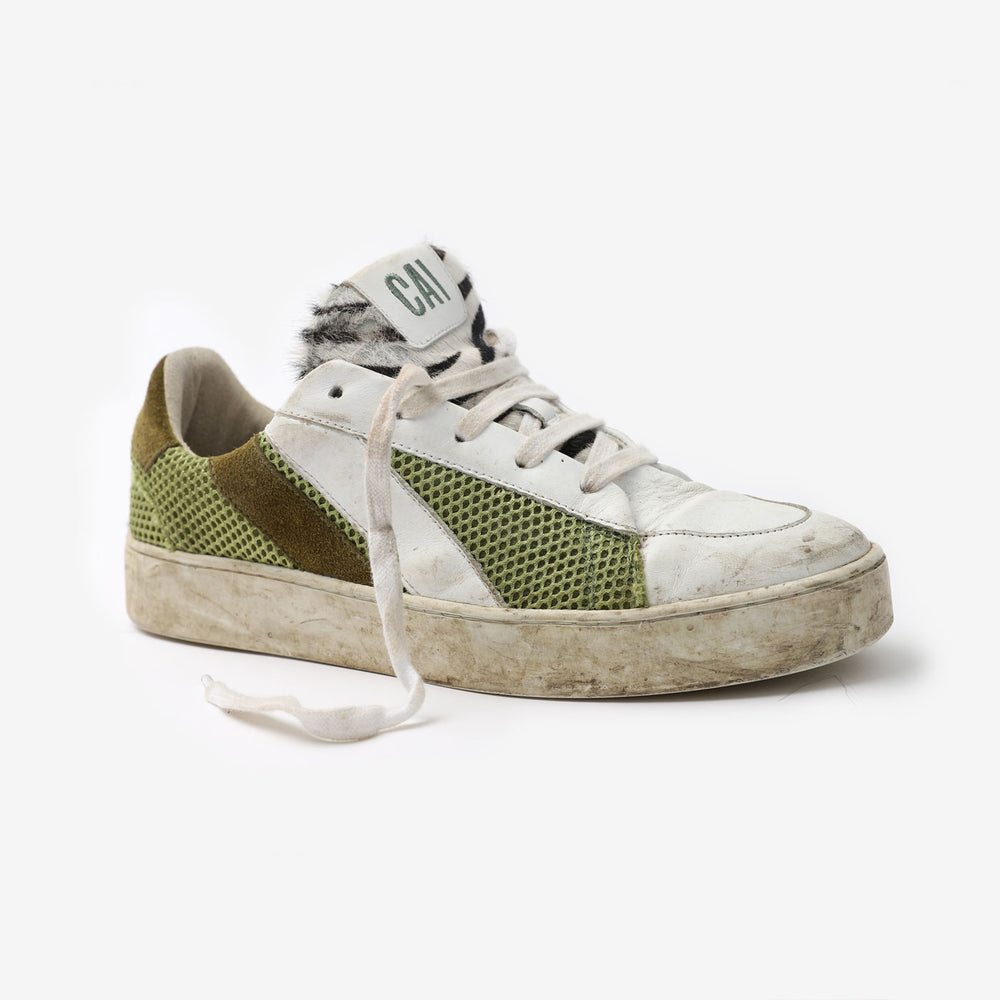 For regular maintenance:
1. Put shoe trees (preferably wooden ones) in your sneakers at night to tighten the leather.
2. You can apply waterproofing on the whole sneaker (be careful to check the color of the waterproofing before applying it!)
3. Surface stains can be easily cleaned with a slightly dampened sponge. The same goes for the soles, by rubbing hard. As for the laces, they can be washed in the washing machine.
4. Obviously, they do not go in the washing machine (leather does not like that!)